MotoCross Graffiti Bedding Set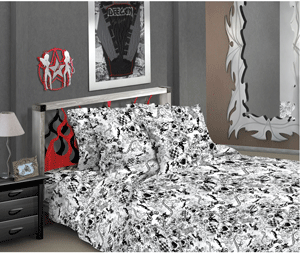 Available in twin, full, queen, king and cal king. Price starts at
$139.95
Clic here for more details.
Best Selling Kids ATV
Kazuma Meerkat 50 ATV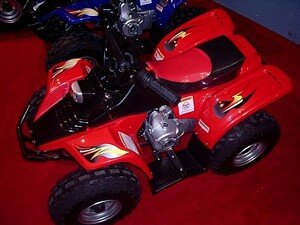 Retail Price:$825.00
You Save: $300.00
Your Price: $ 525.00

Fun Stuff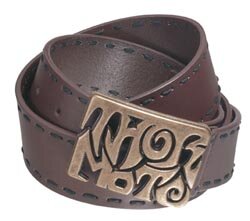 Youth ATV Motocross Accessories, Wallets, Belts, Watches at Raceway ATV
Click here for details.
Who's Online
We have 2 guests online

Watch the latest videos on YouTube.com
ATV Quad Tricks You Can Do At Home
Written by Raceway ATV - the #1 kids Kazuma ATV dealer

Updated: Monday, 01 October 2007
From washing your quad to maintenance to performance, there are some tricks you can do to make things easier, keep from damaging parts, and gain a little extra performance out of your machine.
 Leaving your machine dirty after a ride can lead to bad things down the road.  Mud holds moisture onto your machine and will start the rust process on the steel parts of it.  This is especially true for the frame and the welds.  Although using a pressure washer on your ATV is not a recommended practice, it is the most effective tool for getting mud and grease splatter off your machine.  But you need to make sure you stay away from bearings and seals when using it.  The force from a pressure washer can actually push dirt and other foreign objects into the bearings or past the seals, which can cause parts to prematurely fail. 
 Even though most electrical connections on your ATV are made to withstand the elements and environment you're riding in, water is still the number one killer of the electrical components on your machine.  As for the electrical connections, you can wrap them up in plastic wrap to keep them dry, whether you are using a pressure washer or conventional hose.  You also want to keep water out of your carb as well.  If you have a pod type air filter, take a sandwich bag, place it over the air filter, and rubber band the open end to seal it closed.  Also use the same practice on the end of your silencer as well; as water can lie inside them and rust your exhaust from the inside out.  Another tip I have for you, is to wax the body plastic after every wash.  This will make it easier to wash the heavy stuff off on your next ride.  Think of it like using cooking spray on your pans at home.
 Some of the import ATVs coming out of China don't have any grease fittings on any moving parts, but there is an easy fix that any do-it-yourselfer can do for themselves.  Go to your local auto parts store and buy some threaded grease fittings, an appropriate size drill bit, and a tap to cut threads in the hole you drill to thread in the fittings.  Where you place them is purely up to you, but at a minimum you should put one in each ball joint of the control arms.  The ball joints see most of the abusive elements and water while riding, and will break the grease down inside them quickly.  We definitely don't want to see a ball joint separate from the control arm while riding.  For less than ten dollars, this trick can add life to the arms, and save you from opening your wallet as frequently. 
 Another thing you can do that will save you headaches down the road, is make sure you have a quality spark plug on your machine.  If your ATV is an import, change it out for an NGK.  To find what name brand plugs cross over to your off brand one, do a search on the internet putting in the Manufacturer name and plug number in your search.  You will find resources that will help you.  If your machine is a 150cc based off of the old GY6 engines, or if it has a Loncin 110cc, you can use a C7HSA NGK plug for your machine.  Cost?  Less than five dollars and a gain of added peace of mind.
If you want to add a little performance to your machine, start by looking at an aftermarket air filter for your machine.  A lot of folks out there have had good results from using UNI or K&N pod filters out there.  Choosing between UNI or K&N is entirely up to your preference.  Whichever you choose, you will have to monitor your spark plug to see if you will need to re-jet.  Another thing you can start looking at is an aftermarket silencer for your machine.  Keep in mind, however, you will need to re-jet for this.  If you have an import machine, you will find it difficult, if not impossible, to find an exhaust made for your machine.  But with the right research and most likely a little fabrication on your part, you can find a close enough match that just needs a little modification to fit.  But it can be done.
 With a little bit of time and effort on your part, and a few wrenching skills, you can watch as your quad outlasts those that weren't taken care of.  It's also evident when your out on the trails, and you see the people who don't take care of their machines sitting alongside the trail.  You'll stop to help them, because that's the way we are, but in your head you'll be thinking, "A little bit of preventive maintenance would have avoided this.".
=============================

Only registered users can write comments.
Please login or register.
Powered by AkoComment Tweaked Special Edition v.1.4.2