MotoCross Graffiti Bedding Set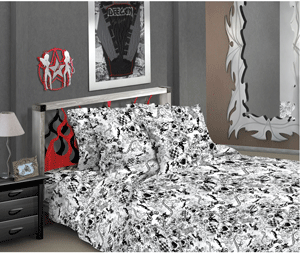 Available in twin, full, queen, king and cal king. Price starts at
$139.95
Clic here for more details.
Best Selling Kids ATV
Kazuma Meerkat 50 ATV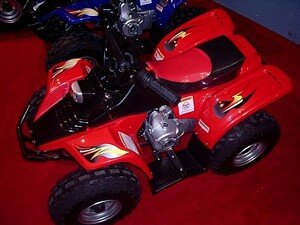 Retail Price:$825.00
You Save: $300.00
Your Price: $ 525.00

Fun Stuff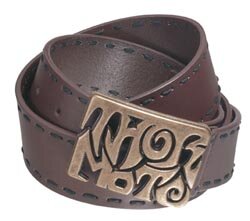 Youth ATV Motocross Accessories, Wallets, Belts, Watches at Raceway ATV
Click here for details.
Who's Online
We have 2 guests online

Watch the latest videos on YouTube.com
DG Brute Bumper in review
Written by Raceway ATV - the #1 kids Kazuma ATV dealer

Updated: Wednesday, 12 March 2008
I have heard of my friends rambling on and on about the DG Brute Bumper but since my original ATV bumper was working pretty much OK, I gave it a pass last year. Even when there was one in my garage which my cousin gave it to me as a present for my birthday. He said the DG Brute ATV Bumper might come in handy one fine day…and turns out, he was right. Now, I've got absolutely no complaints whatsoever about the DG Brute Bumper as far as performance is concerned but the one that I have and installed did NOT come with a manual and it didn't even have a brochure that tells me how to install that thing assuming that I was a pro (which I am, by the way, just in case you're wondering) at fixing these kind of things. Still…it left me scratching my head a little trying to fix this ATV bumper on.
I kept up to the installation process for more than 3 hours trying to figure out which fits where – and finally, I gave my friend, Bob, a call and asked him to haul him ass over to my garage on a lazy Sunday afternoon and try to figure this thing out. He was catching Desperate Housewives rerun but figured installing an ATV bumper could be more exciting. When he arrived, I was frustrated yet determined to get this ATV bumper on…by hook or by crook! If I had to glue the damn thing on just so it stays on, I'll do it. And it wasn't because I needed to…it's because I'll be damned if I don't get it on since I've spent so many hours toiling over here in the garage!
Bob and I struggled a bit to get the floorboards on and trying to figure out where the mudflap was. I watched in horror as Bob chainsawed my ATV in half (OK, that is an exaggeration over here) just to get it right. Basically, he's real mean with the tools, ok?
We had another round of trouble with the "U" bolts….it's small, I'm telling ya and it won't fit. Somehow or the other, with both our heads put together, we managed to get it in without 'too much' sweating (a lot of swearing, though). You need to tighten those buggers up, though, because the DG Brute Bumper for your ATV is made for the winch as well. If it's not tight enough, you can imagine your new bumper flying off the moment someone tries to yank the ATV out of mud with a winch!
Fine, so we had a little bit of trouble with the installation but after about more than 10 hours, we got it working. Give us credit for that. Now, the real test came when we started riding the ATV around to see if the ATV bumper actually fell off the moment we started the engine. Nope. It stuck! Phew.
So, if you decide to get yourself a DG Brute Bumper, either get someone experienced with installing that thing onto your ATV or be prepared to go to war. I didn't actually dare to try bumping into anything with the bumper on but we did give it quite a few good karate chops and flying kicks along the way….out of frustration and also to test the ATV bumper out. Impact. Steady as a rock!
I've had friends tell me lots of amazing stories about how amazing the DG Brute Bumper is and as far as I know, the thing is a real bull. According to some folks, the DG Brute ATV bumper was designed in such a way that it can withstand just about any kind of terrain and condition. I've yet to test it out myself but I'll take their word for it. The DG Brute ATV Bumper weighs around 22 lbs, according to their website, so, it's really quite a bulky thing to have on an ATV. If you're worried about weight and all that, forget this bumper. Go for it only if you're the kind of who worries more about damage to your ATV.
Come to think of it, all that hassle with the installation of this ATV bumper, my take is that it was worth it. Loved the floorboards especially when the weather condition is bad and wet, therefore, it's definitely an advantage that it made riding around in the snow a whole more safe. With that kind of extra weight, it can't be easy to get the ATV to slide, you know.
So, there you go…that's what I think of the DG Brute ATV Bumper.