MotoCross Graffiti Bedding Set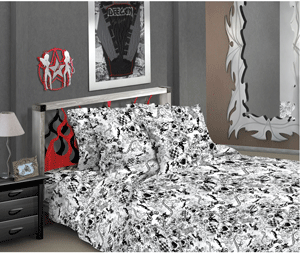 Available in twin, full, queen, king and cal king. Price starts at
$139.95
Clic here for more details.
Best Selling Kids ATV
Kazuma Meerkat 50 ATV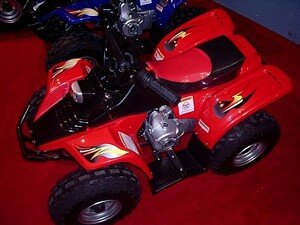 Retail Price:$825.00
You Save: $300.00
Your Price: $ 525.00

Fun Stuff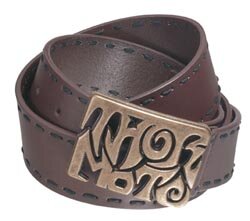 Youth ATV Motocross Accessories, Wallets, Belts, Watches at Raceway ATV
Click here for details.
Who's Online
We have 2 guests online

Watch the latest videos on YouTube.com
Let The Kids Go Outdoors And Ride In The Sun With These Fun Mini Atvs
Written by Raceway ATV - the #1 kids Kazuma ATV dealer

Updated: Sunday, 10 February 2008
Something dawned on me this holiday season….that kids stuck at home equals HELL! This holiday season, the kids have done nothing but watching the television, playing their computer games, huddle over their board games or simply arguing with each other if there are siblings! Totally unhealthy! We live in a concrete jungle and radio waves are everywhere….the TV, radio, cell phones, personal computers….everything emit unhealthy waves. What kind of future generation are we raising? I remember when I was a kid, I used to climb trees, make my own vehicle with whatever I can find and just….you know, be outdoors in the sun. Kids these days don't know how to climb trees anymore.
So, since there are not too many days left before 2007 comes to an end, let's just take the kids outdoors, whatcha say?
That's why mini ATVs and those little Peg Peregos come in handy because you can just grab the ATVs, head on over to a nearby park and let the kids run wild. They need the sun, they need to sweat it out once in a while. If you don't already have a Peg Perego for your kid, I fully recommend John Deere Farm Animal's Hey Ride which let's your kids put anything they want behind them in the trailer….cats and dogs are fine, as with soft toys! John Deere Farm Tractor with Trailer is the same just a little more farm-like in design.
The John Deere Gator SE is another best-seller with
www.racewayatv.com
because there's shade, it goes pretty fast and can carry two kids at the same time. Makes for some awesome riding. And the great thing with the Gator SE is that you don't have to worry about the weather either….they are definitely protected from the rain and sun. For the boys, I am pretty sure they'll fall in love with the John Deere Tractor with Loader since it's got the front loader. They can scoop up anything including sand or their own toys by maneuvering the front loader on the kids ATV. Peg Peregos upholds their reputation as the leading kids ATV and electric-powered vehicle manufacturers because you can see with the quality of their ATVs. I've seen some really flimsy front loaders on mini ATVs of other brands and let's just say Peg Perego takes the cake!
If your kid is not an ATV enthusiast but prefers something with two wheels instead, you can get the Ducati Monster which is a hot favorite among boys. Boys from 3 to 7 will love riding this one and it makes them look so grownup and cool too. For the girls, they might take to the Peg Perego Vespa GT which comes with training wheels that you can remove once your kid becomes more confident with her vehicle. With this scooter, your kid will grin from ear to ear riding this mini ATV that comes with flashing lights and real sounds of an electronic engine….and of course, she'll spend a lot of time honking at stray cats and dogs that might run across her path!
Since you're at it, don't forget to gear up your kids. First thing first, you should grab a helmet for the child, if you don't already have one. For instance, I love the AFX Rocket Girl Helmet which has got a cool picture of a rocket girl on it. Good for the girls! There's a matching one for the boys as well in the form the AFX Rocket Boy Helmet . For those of you who already have kids helmet and need to replace some parts of the ATV like cheek pads, air fins, browse through our collection of helmet accessories and accessory kits here .