MotoCross Graffiti Bedding Set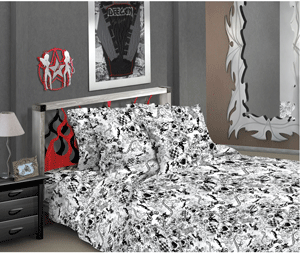 Available in twin, full, queen, king and cal king. Price starts at
$139.95
Clic here for more details.
Best Selling Kids ATV
Kazuma Meerkat 50 ATV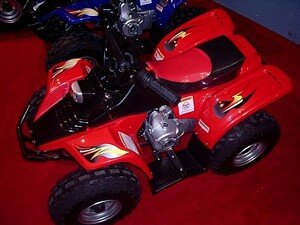 Retail Price:$825.00
You Save: $300.00
Your Price: $ 525.00

Fun Stuff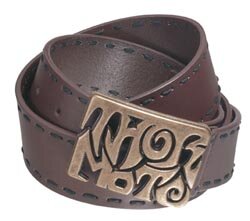 Youth ATV Motocross Accessories, Wallets, Belts, Watches at Raceway ATV
Click here for details.
Who's Online
We have 2 guests online

Watch the latest videos on YouTube.com
Not Easy Trying to Find a Reliable Dirt Bike for Kids on the Internet?
Written by Raceway ATV - the #1 kids Kazuma ATV dealer

Sunday, 10 February 2008
In all honesty, I don't think it's easy to find a dirt bike for under $1,000 these days. Not in your normal conventional retail shop, not on the Internet. Unless you're willing to compromise on the quality, that is. I mean, we're talking about high quality dirt bike for kids. I was going through the inventory and stuff and took a longer than usual look at Jetmoto 70cc kids pit bike and started wondering what the chances are….finding a good pit bike like that for kids of the same power and quality. Hence, I randomly made searches on the Internet with Google and Yahoo search engines. It took me 45 minutes to find a measurably good dirt bike for kids like that. Maybe I wasn't trying hard enough because if you asked me, Jetmoto's 70cc dirt bike for kids is one of the best in its category.
Like every other parent in this world, safety of the kids tops the list of priorities for me when I am looking for a dirt bike for my kids. The bike could be manufactured by the biggest name in the field and cost me a housing mortgage, it matters not if the quality is bad. But this is something you cannot tell just from looking at the dirt bike….the better indicator is in looking at consumer feedback. But here's the catch – finding feedback on the Internet can be confusing as well! Competition is rife on the Internet and it's too easy for people to log onto the Internet and file their own 'complaint' there. Some people just have too much time on their hands or have very strong will to come out one step ahead of their competitors….so much so that they would log in anonymously or under a pen name and file 'unwarranted' complaints against their competitors and their products!
In the face of this, it's hard to tell which consumer is being honest and which one isn't.
Does this leave consumers with no recourse as to buying a good and reliable dirt bike for their kids on the Internet? Nah….all you have to do is to find a trusted name and brand that you know you can count on. Jetmoto, for me, is one. Now, remember, this is not a paid post or an advertisement but I am telling you like it is, ok? If you look into the company's background, you'll see that Jetmoto is the kind of company that won't compromise quality and safety. They've invested a lot of money into machineries, professional talents, training their production staff and researching all the technicalities in making their products one of the finest in the industry.
Make no mistake about it, although I heard from the grapevine that Jetmoto is about to spring a manufacturing plant in China where labor is cheap and land is DIRT cheap, the standards employed, I am quite sure, will not be affected. It's like Mattel setting up a factory there – and besides, just about every big brand names have their core production plant in China, anyway. The country's filthy rich because the hiring the people there are cheap, you see, but that's not why I am writing this. The price of producing their dirt bike there comes falling down when the cost of their production is reduced, therefore, they're able to bring you top quality dirt bike for kids, like the 70cc kids pit bike that you can find in raceway's store, without asking for your kidneys.
As an aside, check out the fanta-bulous pit bike for kids in the form of a 70cc kids pit bike in the store. This bike is perfect for beginner riders. Although we usually start kids off with a 50cc dirt bike, I think this bike is good for kids who are slightly older, bigger, taller and more mature who are starting out on dirt bike riding. It comes with a reliable 4-stroke 70cc engine with kickstart and electric start ignition. The front fork shock is 3" travel while the rear one is monoshock 3.5" travel. Top quality hydraulic disc brakes are used and this dirt bike is semi-automatic.