MotoCross Graffiti Bedding Set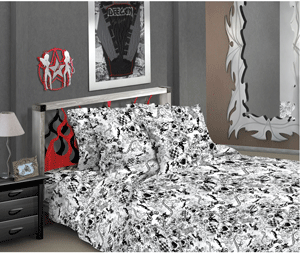 Available in twin, full, queen, king and cal king. Price starts at
$139.95
Clic here for more details.
Best Selling Kids ATV
Kazuma Meerkat 50 ATV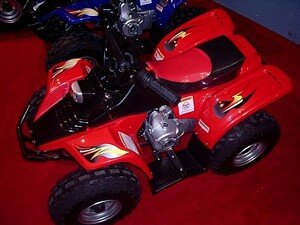 Retail Price:$825.00
You Save: $300.00
Your Price: $ 525.00

Fun Stuff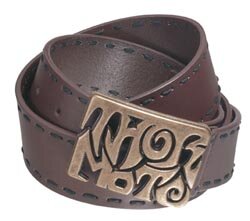 Youth ATV Motocross Accessories, Wallets, Belts, Watches at Raceway ATV
Click here for details.
Who's Online
We have 2 guests online

Watch the latest videos on YouTube.com
Spring is Here, Treat Yourself to Some New Thor Riding Gear!
Written by Raceway ATV - the #1 kids Kazuma ATV dealer

Updated: Tuesday, 10 April 2007
Like they always say, "out with the old and in with the new."  Spring has just arrived and now is as good a time as any to go out and get some new Thor riding gear.  Any ATV rider knows that Thor is where it's at.  Thor always has the hottest new styles when it comes to ATV riding gear.  Thor's clothing is of the highest quality and many of Thor's products are all weather resistant to protect their ATV rider's from any and all weather conditions.  Thor's 2007 ATV riding gear line has just been updated with some great new styles.  
For ATV riders, who like the look of denim, check out Thor's new Static denim gear and Thor's new Core denim gear.  Both are lightweight, perfect for any type of ride.  These new styles are all about comfort and style.  They are rugged and versatile so choose which style you like best or better yet, mix and match, any combo will look hot.  For those ATV riders, who want to join the new stripe craze in fashion, take a peak at Thor's new pinstripe Core gear.  This is a limited addition style that has already been featured at the X-games and has been worn by some of the most popular freestyle riders.  
Thor has also added a new Force helmet.  It's called the "Respect" and features the Chinese symbol for the meaning respect.  As most would say, it's all done for respect."  You can also take a look at Thor's new men's and women's tees, perfect to wear when you are just hanging with your crew.  Thor riding gear will fit your style, no matter what type of rider you are.  Thor's riding gear can be purchased from any authorized Thor dealer so do a search and see who's got the goods.  Don't be the last on the block to update your riding gear.  You want to make sure to look your best when you ride and Thor's riding gear can give you that look!            
Only registered users can write comments.
Please login or register.
Powered by AkoComment Tweaked Special Edition v.1.4.2