MotoCross Graffiti Bedding Set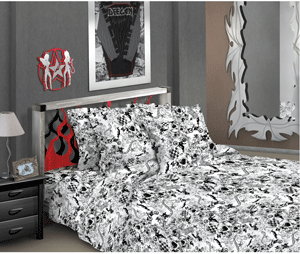 Available in twin, full, queen, king and cal king. Price starts at
$139.95
Clic here for more details.
Fun Stuff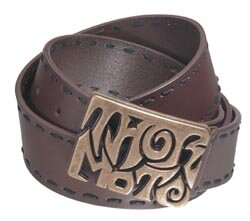 Youth ATV Motocross Accessories, Wallets, Belts, Watches at Raceway ATV
Click here for details.
Who's Online
We have 1 member online

Watch the latest videos on YouTube.com
Home
Written by Raceway ATV

Are your children constantly looking for a new adventure and itís always up to you to plan for their next exciting weekend? Why not try introducing them to youth ATV racing? Itís a great family event because watching the sport from the sidelines is almost as exciting as watching your youngster handling the 4 wheeler around the tracks and over trails. An ATV outing can easily become a family weekend where you can saddle up on your own 4 wheeler and do some dusty trail riding side by side while junior perfects his or her turns, breaking maneuvers, and jumping agility.

Written by Raceway ATV


Today there is a wide variety of Kids ATVs, ATV Mini Quads, and other types of off-road vehicles that your children can enjoy driving. The popularity of these vehicles has risen over the past few decades and has opened up a world of competition and recreational driving that those in their early teen years can now enjoy.

Written by Raceway ATV - the #1 kids Kazuma ATV dealer


Winter's winding down, school's started again and soon, it'll be time to dust the ATVs off and get the kids riding again. I feel inclined to address the issue of safety again after reading many reports about accidents happening to kids when they are out riding their quads and it worries me. Although accidents happen, parents can help protect their kids from serious or fatal injuries by making them wear proper ATV riding gears. For instance, in one accident, the kid wasn't even wearing a helmet…I know there are a lot of such incidents, some unreported, out there and it just sends me over the edge!

Written by Raceway ATV - the #1 kids Kazuma ATV dealer

The brakes of your ATV is one of the most important parts of your quad….I don't even have to explain why. It's important to keep your brakes in tip-top condition by performing regular checks and replacing worn parts. The brakes is a mechanism that helps you control the speed of your ATV, therefore, don't take the chance with a faulty or worn-out one. Not only that, did you know that the general cleanliness of the brakes can make a difference to their performance? In fact, racing experts argue that in order for the brakes to perform properly and ensure complete safety, someone needs to get down and dirty and check the brakes and adjust them accordingly right before riding the quad. But since we're not professional ATV racers who ride as often as they do, I suppose checking them once in a while should do the trick.

Written by Raceway ATV - the #1 kids Kazuma ATV dealer

I don't know how they do it. It's amazing what persistence, hard work, the spirit of togetherness and a lot of money can do to a piece of land destined for nothing. I am talking about a place in Evarts Kentucky in a little corner (not so little, actually) in Harlan County where it's home to popular Kentucky ATV clubs like the Trail Blazers, Ridge Runners, KY Riders and White Tail Riders. Before this piece of land became the mega-popular ATV riding area for locals and people from other parts of the country, it was a deserted old land mine. Now, it's literally a gold mine. It took a lot of political work, and persuasion from various leaders within the community, pouring of hard-earned cash into the project and contribution in the form of money and energy for this to happen, though. Most of those who contributed their time to making this dream come true are people from the ATV riding clubs and together, they formed the KY Mountain Trails Development Coalition.
Written by Raceway ATV - the #1 kids Kazuma ATV dealer
With Christmas season rolling off the brand new year, and then the New Year confettis have been swept, is there a reason to go on a splurging spree for someone or for yourself now? Well, of course there is! There are, in fact, multiple valid reasons why you should splurge with
racewayatv.com
. Who else on the Internet has the kind of fierce reputation as one of the web's leading online retailer for mini ATVs, ATV-related products, ATV accessories, ATV tires and other replacement parts. None, that's the answer. Well, that's in my books, anyway.
Written by Raceway ATV - the #1 kids Kazuma ATV dealer
Sagging of any sort, to me, is bad news. Jokes aside, I feel like talking a little about sagging today and we're still within the ATV, quads, bike topic. Adjusting the sag of your bike to a 'free sag' or a 'rider sag' can improve your ride tremendously. Don't ask me….just ask any bike racer out there and they can tell you the same thing. By doing this, you'll feel the difference in the way you handle and ride your bike. And whilst there are no quick and easy methods to do this (apart from taking the bike over to your local and favorite mechanic), it doesn't really take a rocket scientist to figure this one out either.
Written by Raceway ATV - the #1 kids Kazuma ATV dealer
Many people object to ATV riding mainly because riders and the produce of the ATV riding activities poses a threat to the environment and the people around the trail or track. In order to make ATV riding a little bit more acceptable, all ATV enthusiasts should work together. This means that we should always show respect to the environment that we ride in and the people who ride with us. As it is, the environment is a great concern to societies all over the world. Even without our help – being ATV enthusiasts just makes their anger all that much stronger.
Written by Raceway ATV - the #1 kids Kazuma ATV dealer
You ain't seen a tourbook if you've not caught the previous releases by PowerSports Entertainment. For the past few years, the power house has been publishing the tourbook that covers everything under the ATV racing and motocross racing scene. I love mine and keep them for times when I need to remind myself why I am so obsessed with ATV riding and racing. This year, 2008, I heard from the grapevine that PowerSports Entertainment Inc. will be publishing two versions of their ATV racing magazine again. Hear me scream!
Written by Raceway ATV - the #1 kids Kazuma ATV dealer
In all honesty, I don't think it's easy to find a dirt bike for under $1,000 these days. Not in your normal conventional retail shop, not on the Internet. Unless you're willing to compromise on the quality, that is. I mean, we're talking about high quality dirt bike for kids. I was going through the inventory and stuff and took a longer than usual look at Jetmoto 70cc kids pit bike and started wondering what the chances are….finding a good pit bike like that for kids of the same power and quality. Hence, I randomly made searches on the Internet with Google and Yahoo search engines. It took me 45 minutes to find a measurably good dirt bike for kids like that. Maybe I wasn't trying hard enough because if you asked me, Jetmoto's 70cc dirt bike for kids is one of the best in its category.
Written by Raceway ATV - the #1 kids Kazuma ATV dealer
It's January and the sun could be peeking out from behind the clouds a lot more than it used to. The wind isn't as mean anymore either, so, maybe you're thinking what I'm thinking. Let's head out and gun the quad! Seriously, with spring time coming up, I really am looking forward to a lot more riding without the slipping and sliding. Oh, sure, I love riding in the snow too but let's admit it, if you're on a quad, not a snowmobile, riding any normal track or trail is just….tough, you know what I mean? Unless you've got a really good hold on your quad and is as familiar with it as you are with what's in your pants, then fine. If you're not, riding an ATV during winter can get tricky. That's not to say I'm not good….that's not what I am suggesting at all, lest you think I am being humble and all that. LOL.
Written by Raceway ATV - the #1 kids Kazuma ATV dealer
It's a proven fact…there's more to Kentucky than just fried chicken! This was what the kids said when we had a HUGE massive family gathering at Big Rock Park in Maysville Kentucky recently. I saw in their brochure or the Internet or something that this is one of the most family-friendly ATV and dirt bike parks in the country…and I have to say that after spending time there riding, I have to agree. The weather was pleasant and the ride there wasn't too rough. Despite being built on a private piece of land, the ATV and dirt bike park is open to the public. The managers of the ATV and dirt bike park dictate that no other vehicles (types) are allowed in the park….yes, that means no four-wheelers and other large vehicles. I say, grab an ATV and ride anyway!
Written by Raceway ATV - the #1 kids Kazuma ATV dealer
I will be the first to admit that it's not cheap enrolling oneself or one's kid for an ATV course. For kids, you can expect to pay something between $150 and $350 per head for a course. Big dent in the wallet, I know. The cost of an ATV course depends on the school itself and there's no standard price that I can put my finger on, so, before you enroll for a course, do a little homework and you should be OK. Most of them have group packages and stuff like that, so, you might want to check around a bit on that too. There has been many….too many accidents related to ATV riding and the sad part is that it involves young kids and youths. These accidents have given ATVing a bad name (as if ATV riding is considered a safe sport to begin with) and I don't like it like that. In fact, lots of accidents happen OUTSIDE tracks, trails, parks, etc. ATVs are used extensively on farms and sometimes, because of misuse and violation of safety procedure, accidents happen. But because they didn't happen to kids, it's easy to ignore that they happened.
| | |
| --- | --- |
| | |
Written by Raceway ATV - the #1 kids Kazuma ATV dealer
Looking at the Top News Stories filed under motocross and racing, my mind started chugging off in a direction that it has not chugged down for a long time. What does it take to be a top ATV rider or a racer…any type of racer? When I was younger, I have to admit, it was one of my dreams to race with the best, to stand on the podium, be admired. I wanted to have cameras going off in my face as fans cheered and my team congratulate me. I wanted to be the best ATV rider in the world. I am not one now….in fact, I am lowly writer with a passion for ATVing, ride around with load of people I call friends all the time. And yet, I am not unhappy but I've explored the world of ATV racing and came into contact with some of the best ATV riders in the country – I am supremely proud of that!