MotoCross Graffiti Bedding Set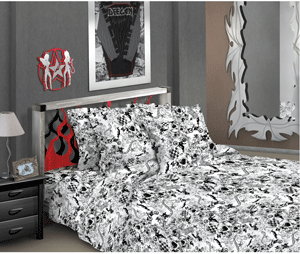 Available in twin, full, queen, king and cal king. Price starts at
$139.95
Clic here for more details.
Fun Stuff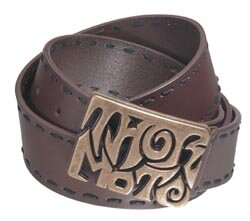 Youth ATV Motocross Accessories, Wallets, Belts, Watches at Raceway ATV
Click here for details.
Who's Online
We have 2 guests online

Watch the latest videos on YouTube.com
ATV Course vs. Doctor's Bills
Written by Raceway ATV - the #1 kids Kazuma ATV dealer

Sunday, 10 February 2008
I will be the first to admit that it's not cheap enrolling oneself or one's kid for an ATV course. For kids, you can expect to pay something between $150 and $350 per head for a course. Big dent in the wallet, I know. The cost of an ATV course depends on the school itself and there's no standard price that I can put my finger on, so, before you enroll for a course, do a little homework and you should be OK. Most of them have group packages and stuff like that, so, you might want to check around a bit on that too. There has been many….too many accidents related to ATV riding and the sad part is that it involves young kids and youths. These accidents have given ATVing a bad name (as if ATV riding is considered a safe sport to begin with) and I don't like it like that. In fact, lots of accidents happen OUTSIDE tracks, trails, parks, etc. ATVs are used extensively on farms and sometimes, because of misuse and violation of safety procedure, accidents happen. But because they didn't happen to kids, it's easy to ignore that they happened.
If you search around your neighborhood or the Internet, you can probably find a lot of short course programs aimed at educating little kids about safe ATV riding. There are some courses for adults too…and don't be shy about going back to school. That's a load of bull. For adult ATV riding courses, you can expect to pay something between $300 and $600 per head per course. Yeah, I know. Not cheap. But let's consider this for a second…..an ATV course is expensive….but so is the Doctor's bill. Therefore, would you prefer to pay for the ATV course or take the risk and pay the Doctor's bills later on?
When scouting around for the right ATV course to take, I want to remind you that there are many things to look out for before enrolling yourself.
• Reputation of the school
• License
• Experience of teachers
• Equipment and vehicles used for training
• Facilities
• Package value & bonuses (if any)
• Friendliness and helpfulness of the staff
• Size of group if it's a group class. I prefer to stick to the below-10 rule, especially for kids.
• The length of each class
• What do they cover during the class
Although novice riders, generally speaking, don't learn to do tricks or all those advanced technical methods of handling, maintaining and riding their bikes and ATVs, knowing a few good maintenance skills should be taught as well during the course. It comes in handy, believe you me! And for me, it is worth investing in a good ATV riding course even after knowing everything I need to know about running my quad because it serves as a reminder.
Don't worry, this is not a paid ad and nobody's sponsoring this blog post but I just want to remind all of you out there that….no matter what it is, safety is always top priority. Doctor's bills or not, I would rather not take the risk of endangering the lives of kids. And if in the unlikely event that an accident were to happen to a kid, think about the trauma and fear of riding (or going near) an ATV in the future.
Hey, it happens.