MotoCross Graffiti Bedding Set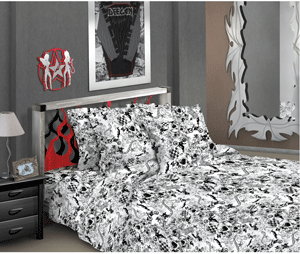 Available in twin, full, queen, king and cal king. Price starts at
$139.95
Clic here for more details.
Fun Stuff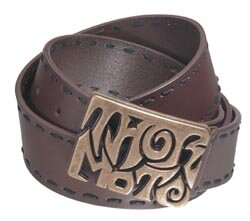 Youth ATV Motocross Accessories, Wallets, Belts, Watches at Raceway ATV
Click here for details.
Who's Online
We have 2 guests online

Watch the latest videos on YouTube.com
How to Choose the ATV for Kids
Written by Raceway ATV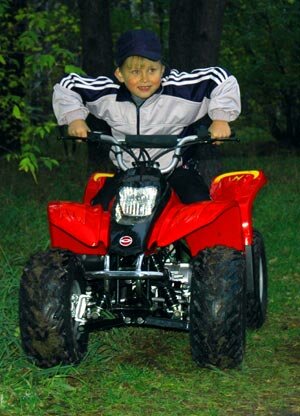 Today there is a wide variety of Kids ATVs, ATV Mini Quads, and other types of off-road vehicles that your children can enjoy driving. The popularity of these vehicles has risen over the past few decades and has opened up a world of competition and recreational driving that those in their early teen years can now enjoy.
A Kids ATV can be an exciting gift for a young child, but there are some considerations you will have to make when purchasing an ATV Mini Quads for a youngster.
Budget : As with most products the cheapest is not often going to be the best ATV that is suited for your child. If your budget is too restrained to purchase the type of kids ATV that is best for their needs then you might as well save your money. Getting a kids ATV that is either overpowered for them, the wrong size for them to handle or just the wrong type of ATV for their tastes is throwing your money way.
How Skilled Your Child is on ATVs: Is your child a seasoned pro or have the never been on an ATV before? While the joy of seeing your child driving a Kids ATV may be thrilling, you will want to pick one that is best suited to their skills.
For those who have either never ridden an ATV or only have done so a couple of times, a more powerful model ATV may be out of their comfort level, especially if it is designed for off-road driving on rough terrain. Your child may enjoy the shorter, more technical trails over the rougher cross country challenges that can last for many miles. Figuring out what your child's interests are starts with assessing their skill level and going from there.
What Size is Your Child: Like buying clothes, the factors of height and weight often get overlooked when purchasing a kids ATV or ATV mini bike. If the vehicle is too tall for them they may have trouble getting on it, which is simply asking for trouble. Your child's feet will need to reach the pedals and their hands comfortably at the steering wheel in order for them to properly drive it.
Even if the ATV comes with an adjustable seat, that may not be enough for them to comfortably reach the pedals and steering wheel. You will need to have your child sit on several models first before making a selection.
Also, your child's weight is important as well. If they are too heavy or too light for the suspension of the ATV it can make a marked difference in the performance of the vehicle.
Added Features: While many of the additional features can "trick out" a kids ATV, you will want to avoid them for novice drivers. You will also want to keep a sharp eye for those additional features that are from used vehicles. Some of these can cause additional maintenance problems or worse, alter the performance of the ATV in ways your child cannot anticipate which could lead to accidents.
These are but a few tips for those considering a kids ATV or ATV mini quads for your child to ride, be sure to emphasize safety first when choosing the model for your boy or girl.