MotoCross Graffiti Bedding Set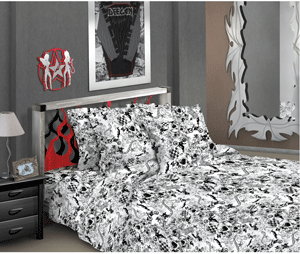 Available in twin, full, queen, king and cal king. Price starts at
$139.95
Clic here for more details.
Fun Stuff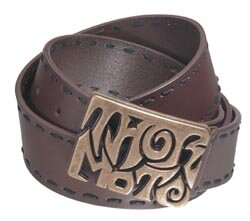 Youth ATV Motocross Accessories, Wallets, Belts, Watches at Raceway ATV
Click here for details.
Who's Online
We have 2 guests online

Watch the latest videos on YouTube.com
Muddin' For The Real Rider
Written by Raceway ATV - the #1 kids Kazuma ATV dealer

Updated: Thursday, 06 September 2007
Contrary to popular belief the best time to ride your ATV is not always in the spring or summer. Well, this may have been true way back when ATV's were owned by few people. You know, the ones that were afraid of the fun they could provide. But now, there is no need to store your ATV in any type of weather situation. Among some of the absolute best riding conditions are not actually what you would consider ideal to be outside doing your yard work. For example, after the ground has thawed or a serious down pour of rain, can be among the most enjoyable time on your ATV.
Imagine jumping on your quad, hitting the trails, throwing the mud all over the place as you just cannot stop smiling. The adrenaline rush is not easily matched. The flinging mud as you are slipping and sliding all over the place as you remain in complete control and as comfortable at high rates of speed as you would be lounging on your couch. Friends, fellow lovers of the trails lagging behind you as you are tearing through the woods with nothing able to stop you.
Ever real rider will agree, mudding at high, intense rates of speed on the open trails is definitely among the best ways to spend an afternoon, morning or even early evening. The mud all over your clothes is considered to be your trophy. A trophy of defeating the trail, showing it just who is boss. You won, among your friends and the mud. No one could stop you even if they tried. The rush you get within the gooey mud is unbelievable, and hardly describable. An activity you will just have to take full advantage of, in order for you to fully understand the feeling that can not be duplicated in dry terrains.
This by all means is not the only appropriate and fun terrain to take your baby out on. Some other excellent types of terrain that can also be exciting to ride on are the sand pits, beaches, tracks and even some national parks allow ATV in certain areas. This can often get you better acquainted with fellow ATV enthusiasts, and maybe even give you ideas of other hot spots to bring your pride and joy to.
=============================

Only registered users can write comments.
Please login or register.
Powered by AkoComment Tweaked Special Edition v.1.4.2