MotoCross Graffiti Bedding Set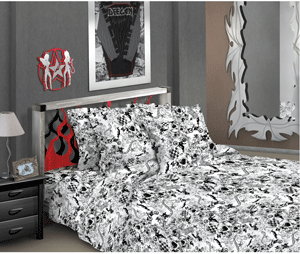 Available in twin, full, queen, king and cal king. Price starts at
$139.95
Clic here for more details.
Fun Stuff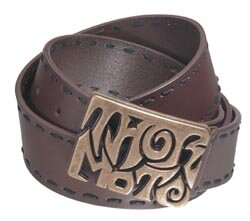 Youth ATV Motocross Accessories, Wallets, Belts, Watches at Raceway ATV
Click here for details.
Who's Online
We have 2 guests online

Watch the latest videos on YouTube.com
Enrolling Your Child Into Dirt Bike Riding School
Written by Raceway ATV - the #1 kids Kazuma ATV dealer

Updated: Wednesday, 12 March 2008
Same old same old…..as with ATV riding for kids, learning how to ride a dirt bike for kids should be dealt with seriously. There are many dirt bike riding schools all around the country and it would be surprising if you can't find one located nearby your home. Easy to find is one thing, finding a professionally certified dirt bike riding school for your kid is quite another. If you can't find a kids' dirt bike riding school near you, give this number a tinkle….877.288.7093. Usually, I would go for a school with MSF certified coaches. Most of these schools teaches kids how to tackle dirt bike riding at the most basic level – their aim is to get the kids to ride properly and SAFELY and not to perform some death-defying stunt, so calm down. As far as I know, most of the dirt bike riding schools I know of hire professionally-trained, experienced and very patient coaches who are adept at dealing with the kind of questions kids can come up with. They're also adept at risk management.
Some of these dirt bike schools also teaches about how to respect the environment, which is something, I think, is of value to your kids. Riding a dirt bike out in the wild, one would have to recognize the signs of danger, potential danger, how to avoid getting into trouble and protecting our environment at the same time.
Don't worry about not having a dirt bike for your kid to ride while taking the lessons. Most of the parents I know enroll their kids into the school, let theme test and learn how to handle the dirt bike properly before actually buying them one. Kids get bored easily, therefore, these parents want to ensure that their kids are serious about riding a dirt bike before investing in one….admittedly because a dirt bike for kids is not a cheap investment and can cause quite a dent in the accounts. Most schools will have dirt bikes and riding accessories ready for use.
When you enroll your kid into a dirt bike riding class, your child will learn, also, about mental strategies, which I think is an essential part of riding. You see, basic riding techniques is one thing but having the mental awareness, maturity and understanding about becoming ONE with the bike is another. As the price for such lessons vary dramatically according to school, region, state and city, check around and see which one fits into your budget. Some parents get extremely anxious about their kids learning 'bad stuff' from the dirt bike riding school but let me tell you something….children, especially kids around the age of 6 and 8, are the BEST STUDENTS. Unlike the adult riders, young kids don't come to class equipped with bad riding habits. They don't YET know how to do tricks, therefore, they are less inclined to get into trouble for over-confidence! And besides, the purpose of enrolling your kid into a dirt bike riding school is to learn the basics about dirt bike riding, NOT TO RACE! There are specific classes and coaching sessions for THAT!
For some kids who have ridden a normal kids' street bike or toy bikes before, they may even get advanced to different level where they get to master better control over their dirt bikes. Now, if you've found a potential dirt bike school to enroll your kid(s) into, don't be hasty in signing them up for it. Have a look around because you don't know which one is the best and this is serious business we're talking about here – check around, take a look at the place where they will be conducting the lessons, ok? The environment and school should be safe. I can't place enough importance on that one…and there's one other thing, I like the staff to be friendly and not pissed off! Nothing more worrying than dealing with a dirt bike riding school with staff screaming off in your face when you call them to ask about the lessons.
Once you're sure that your kid is ready to handle his or her dirt bike on her own, THEN get them the accessories and bike they need. And here's another suggestion….which is to get them some DVDs and tapes they can watch at home….not the racy or stunt types. But more like dirt bike riding tapes that reminds them of safe riding techniques. Elephants may never forget…but it isn't going to ride a dirt bike…your kid forgets and he's riding it.