MotoCross Graffiti Bedding Set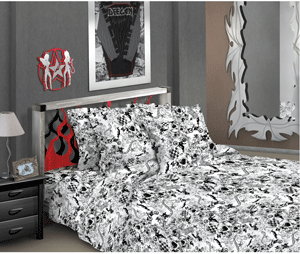 Available in twin, full, queen, king and cal king. Price starts at
$139.95
Clic here for more details.
Fun Stuff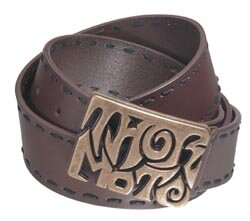 Youth ATV Motocross Accessories, Wallets, Belts, Watches at Raceway ATV
Click here for details.
Who's Online
We have 2 guests online

Watch the latest videos on YouTube.com
How to choose the right dirt bike for a child
Written by Raceway ATV - the #1 kids Kazuma ATV dealer

Updated: Sunday, 10 February 2008
Are your kids showing signs of interest in dirt bike riding because they see you riding your dirt bike around and having fun? Well, maybe it's time you get them their own, then! And luckily for you, you can get your kid his or her own dirt bike relatively cheap these days what with the line of dirt bikes we have in our store now! Remember, buying a dirt bike from
www.racewayatv.com
means that you don't ever have to pay shipping…yes, completely free….no hidden frills and fees.
Anyway, in case you are not sure what kind of dirt bike to purchase for your kid, we've got a couple of suggestions. For absolute beginners and small tykes, it's best to start off with basic kids dirt bike model like the Kazuma 50cc Viper. This kids' dirt bike is made and designed for young kids who are starting to learn. As you can see, the length and height are made perfect for the little ones with 55 inches in length and it's about 23.5 inches from ground up. The distance from the top of the seat to the foot peg, to ensure that the kids don't have stretch too far or squat on top of the dirt bike, is 14.5 inches. The handgrip isn't too high either, which is about 32 inches from the ground....which means that even little girls won't have to strain too far to reach the handles. The great thing is that the Kazuma 50cc Viper is a 4-speed semiautomatic which is perfect for kids just about any age!
Another top selling kids' dirt bike model we have in the store is the Jetmoto 70cc Pit Bike . One reason why people love the Jetmoto dirt bike for kids is that they're Gree Sticker approved for Californian folks! It's a great 4-stroke bike for beginners or kids who are in the transition of becoming better dirt bike riders. The slight increase in power and speed allows room for improvement with the speed limit almost touching 35 mph. One thing to point out about this Jetmoto 70cc Pit Bike for kids is that the transmission system is extremely reliable and it minimizes breakdown because they use heavy-duty chains.
If your kids' a little bit more experienced and is ready for something meaner and faster, why not get the Jetmoto 125cc Pit Bike ? You've got to love the aluminum handlebars on this one because mothers will love it – easy to clean and maintain and yet, it does not deteriorate too easily over time. Despite the size of the engine, this kids' dirt bike is extremely lightweight because the frame of the bike is made from really light material. PLUS there's something about the design of this bike that makes it really sleek and cool….and some kids actually told us that this dirt bike is very easy to control and maneuver. The dirt bike, based on feedback, is stable with a max load of 250 lbs and offers more control for a more experienced kid.
For teens, youths and more experienced children, try the Jetmoto Sports Trail 200cc dirt bike . With a 200cc engine, it means that it was designed for more experienced riders and bigger kids….it comes Green Sticker approved for California too. This dirt bike is suitable for all kinds of terrain outdoors whether in trails, tracks or parks. And it's really cool that they added an upgraded front inverted fork short system. This is a speed demon for kids because the kids can go up to 70 mph on this dirt bike. When we say more control, we meant a 5 clutch transmission system. You'll be surprised that, for a 200cc dirt bike, the bike weights no more than 200 lbs. If you're not yet convinced that this is the perfect dirt bike for your kid, how about convenience….because this dirt bike comes with CDI keyed electric start!
Hope you have a great time shopping and comparing prices for the dirt bike that you're going to get for your kids and Happy Holidays from the folks here at
www.racewayatv.com
!