MotoCross Graffiti Bedding Set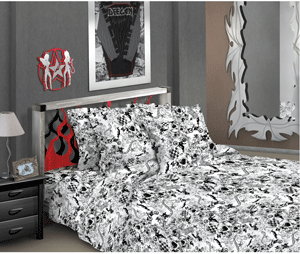 Available in twin, full, queen, king and cal king. Price starts at
$139.95
Clic here for more details.
Fun Stuff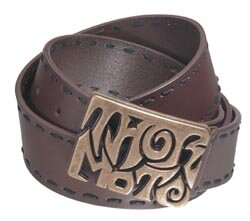 Youth ATV Motocross Accessories, Wallets, Belts, Watches at Raceway ATV
Click here for details.
Who's Online
We have 2 guests online

Watch the latest videos on YouTube.com
ATV riding tips – respect
Written by Raceway ATV - the #1 kids Kazuma ATV dealer

Sunday, 10 February 2008
Many people object to ATV riding mainly because riders and the produce of the ATV riding activities poses a threat to the environment and the people around the trail or track. In order to make ATV riding a little bit more acceptable, all ATV enthusiasts should work together. This means that we should always show respect to the environment that we ride in and the people who ride with us. As it is, the environment is a great concern to societies all over the world. Even without our help – being ATV enthusiasts just makes their anger all that much stronger.
Whether we like it or not, the environment affects us – the rate it is deteriorating affects the way every single off-road vehicle enthusiasts there are in the world. It also affects the off-road vehicle manufacturers and the people who sell the vehicles. If, in the event, off-road vehicle riding becomes restricted or prohibited in certain areas, the industry and how we enjoy the recreation sport will change. Since we have a stake in the environment, it makes sense for us to pay a little bit more attention and show concern over its state.
If you ride ATV as much as I have been, you will know that it's important to forge a relationship with the people who manage the off-road riding areas. For example, we should make it a point to acknowledge and treat the public land managers well. We should discuss environmental concerns with private land owners. Through clubs and private groups, we can also share our ideas and thoughts with riders, bikers, dirt bikers, four-wheel-drive riders and other people who share the environment with us….even if they're not into the sport. I've learned that there are many benefits to forging a relationship with these people and there are very few disadvantages. A couple of postage stamps, an email, a cup of tea….whatever. There are tons of things to learn!
For example, you can learn about the area that you will be riding in. It's not as simple as just dragging your ATV over to the area, riding, packing and just go. We should spend some time speaking to the land manager to see if there are any particular worries or restrictions that we have to observe. Furthermore, with the help of the land manager, the risk of getting lost (and not found) is reduced down to the bare minimum. If you meet the land managers mid-way, take your helmet off, get off your ATV and speak to them nicely! They're the people who are working the land so that you can have fun – so give them proper respect and credit for the job that they've been doing.
For most public and private land whereby ATV riding is allowed, noise is a big issue…as with fire. Therefore, before you take your ATV riding, don't forget to bring it round to the repair shop to make your ATV as smooth and quiet as possible. On top of ensuring top performance, the wild life that calls the riding area home won't be disturbed when you ride through. This includes checking the engine torque and spark suspension. Believe it or not, the noisier the engine, the more likely you are to feel exhausted after the ride. And there's this annoying fact that I can never get over….which is the fact that there are many people who don't read signs too well. Apparently, when there's a sign that says that riding in a particular part of the land is not permitted, they don't see it….or CHOOSE not to see it. Now, I find this particularly annoying because when they get into trouble, other riders or the land managers have to go out of their way to fish them out! This is the result of irresponsible riding. When there's a sign that says riding is prohibited, even if the reason is not obvious, stay out!
And while we're talking 'friendlies' over here about riding our ATVs, we should not only be friendly to the land managers or the people cleaning up the place while you're having fun, we should be courteous, kind and helpful to other riders as well. Have you not heard horror stories about drunken young riders roaming lands on their ATVs as if there isn't a care in the world? Haven't you ever encountered ATV riders who show you their middle finger when they wave them down asking them to winch you out? And as far as courtesy is concerned, give way to other people who are not on vehicles and animals. Like horses or even hikers….don't bully them into a corner so that THEY will make way for YOU!
And one final note, although it's fun and we tend to forget to be careful about livestock in and around the land that we're riding, we should always ride slow and give the animals and people enough time to avoid us. Speeding is totally unacceptable especially if you're riding in an area where there are many animals, livestock and wild life living in it.