MotoCross Graffiti Bedding Set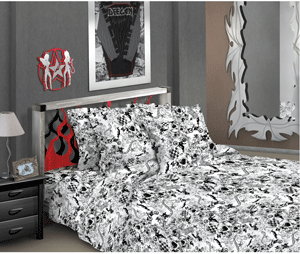 Available in twin, full, queen, king and cal king. Price starts at
$139.95
Clic here for more details.
Fun Stuff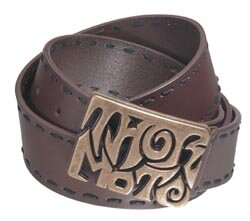 Youth ATV Motocross Accessories, Wallets, Belts, Watches at Raceway ATV
Click here for details.
Who's Online
We have 2 guests online

Watch the latest videos on YouTube.com
Protecting Your Pretty Princess With Proper ATV Riding Gear
Written by Raceway ATV - the #1 kids Kazuma ATV dealer

Wednesday, 12 March 2008
Winter's winding down, school's started again and soon, it'll be time to dust the ATVs off and get the kids riding again. I feel inclined to address the issue of safety again after reading many reports about accidents happening to kids when they are out riding their quads and it worries me. Although accidents happen, parents can help protect their kids from serious or fatal injuries by making them wear proper ATV riding gears. For instance, in one accident, the kid wasn't even wearing a helmet…I know there are a lot of such incidents, some unreported, out there and it just sends me over the edge!
So, to roll it off, let's try and see what we can dig out from Raceway's store for your kids. First, the helmets, the most important ATV riding gear ever….and I mean EVER, for your kids. If you've got a pretty little princess to protect, try the
AFX Rocket Girl ATV helmet
made specifically for kids. For a little under $80, this cute kids ATV helmet with a Power Princess picture on it is a worthwhile investment. And it's pink…the color of every little girl's bedroom! Despite the low pricing you're bringing you, make no mistake about this, this Power Princess ATV helmet for kids meets and EXCEEDS both the standards set by ECE and DOT FMVSS-218 which governs the motorcycle safety standards. Therefore, when you get your kid this cute princess-themed ATV helmet, I commend you for using your head. I have to say that the designers of this ATV helmet for kids are clever as hell. Take a look at the aerodynamic shell design that uses top class thermoplastic poly-alloy to construct. Let's admit it, it's hard to make something aerodynamic without compromising on lines and curves (which is something girls and men enjoy…not boys) and yet, the design captures the hearts of little girls everywhere. And most importantly, this ATV helmet for kids is made SPECIFICALLY for kids.
You'll be surprised with the number of parents who are indifferent to the importance of wearing the right riding gear. Protect your pretty princesses with the right ATV riding gears instead of allowing her to drape on a pair of jeans and t-shirt for the ride! ATV gears are designed to protect the delicate skin (which is precious to your princess) during a fall. And we all know how delicate their skin are. Try the
Girl's Phase Jersey
and combine it with the
Girl's Phase Pants
. Thor designed the jersey and pants with a material called Spandura which provides protection without compromising the mobility of your precious one. Once you try it, you'll know what all the hoopla is all about and why Team Pro Circuit people wear it too! It's breatheable, flexible and extremely comfortable….just made perfect for just about anyone, especially for your little girl. Add $19.95 to your shopping cart and you'll complete the whole set with matching
Phase gloves
for your girl. Unlike many other gloves in the market, this kids gear won't choke your kid at the wrist when she wears it because she can adjust it with the strap and the material won't cut into the skin when she bends her wrist.
For after-riding fashion moments, your little girl might want to have a
hat or beanie
to go with the outfit, like when she hanging around after riding chatting about what Hannah Montana is up to these days or discussing about Zac Efron….you know, girl stuff that Disney and Nickelodeon provides these days. For me, I've got something in mind for your little girl….I've always had this particular like for the
Mystify Beanie
for girls and women which comes in baby blue and pretty pink colors.
And while in here shopping for the right ATV riding gear for your girls, you might want to get her something for the knees and elbows as well. Slips and falls are common in ATV riding and we sometimes with more scrapes and bruises than we would like to admit. Therefore, to protect your daughter's elbows and knees with proper knee guards and elbow guards when she's out riding. And for another $54.95, the set is complete with a Thor's body guard in the form of
Thor Child Quadrant Protector.
Ride well….ride safe!