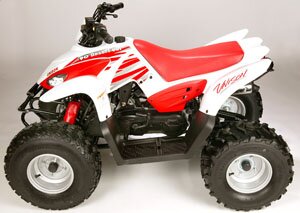 90cc Unison ATV - side view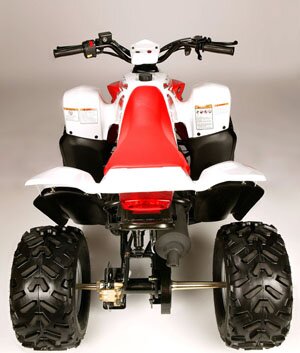 90cc Unison ATV - rear view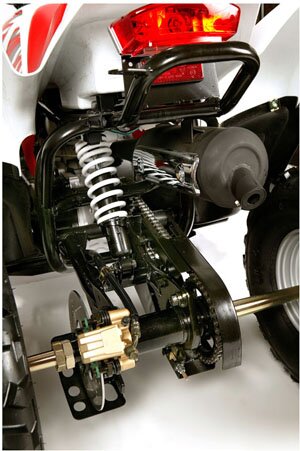 90cc Unison ATV - rear end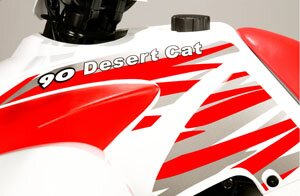 90cc Unison ATV - fuel tank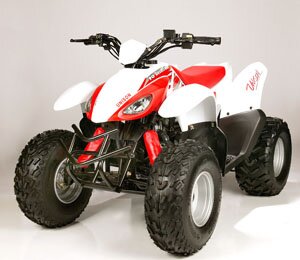 90cc Unison ATV - front view


90cc Unison ATV - front view

Unison Desert Cat 90 ATV 90 cc ATV
Retail Price:$1,750.00
You Save:$150.00
Your Price:
$1,600.00

Unison 90 ATV:
the Unison 90cc atv has Aggressive styling. Additionally, it has a longer and wider wheelbase for more stability at higher speeds. The 90cc atv also has adjustable brakes and governor. All in one Design: On/Off Switch. Automatic CVT Transmission. Automatic oil injection, no premix needed. The 90cc ATV's Battery is a 7amp model.

The Unison 90 ATV has a Chain Tensioner, Dual Front & Single Rear Adjustable Shocks, Dust free ATV cover & Flag.

The Unison 90cc ATV incorporates an electric start with back-up kick starter, an Engine stop switch for safety, Rear-Hydraulic Disc Brake, an Oil Tank low indicator light, Parking Brake and Simple field tool kit and owners manual under the seat.

This 90 ATV comes with a free water proof/dust proof cover, 1 pair of shock covers, and flags.

With the Unsion 90cc ATV chattering teeth and bouncy handle bars are a thing of the past. Thick, foam padded seat and plush suspension provide excellent handling while making a more comfortable ride for those longer trails.

The Unsion 90 ATV has a two-stroke engines which are known for their easy maintenance, great power band and with the help of oil injection there will be more time for riding.

The Unison 90cc ATV is a great kids ATV for an aspiring beginner, Call us toll free to order yours today!

MODEL
90cc ATV - Unison - Desert Cat
Engine
2 stroke Horizontal
Cylinder No#:
1
Bore Stroke:
50 x 42

Starter System
Electric & Kicker
Transmission System
Automatic (C.V.T. system)
Suspension System

Front: Double Wishbone
Rear: Single Damper

Brake System

Front: Drum
Rear: Hydraulic Disc

Fuel:
Unleaded Gasoline
Fuel Capacity:
5 Liters
Displacement:
82.5 cc
Lubricate:
Separated
Lubricate Capability:
1 Liter
Cooling:
Air
Carburetor:
Mikuni
Reverse Gear:
(Optional Feature)
Size L x W x H
58" x 36" x 37"
Seat Height
28 inches
Ground Clearance
3.15"
Seat Height
30 inches
Max. Load:
176 lbs
Dry Weight
242 lbs
Wheelbase
36 inches
Tire Front & Rear
19 x 7-8 / 19 x 8-8
Maximum Power (kr/r/min)
4 ps / 6500rpm/min
Maximum Torqure (N.m./rpm)
7.4N-m / 6000 rpm
Compression Ratio:
6.0:1
Ignition Type
C.D.I