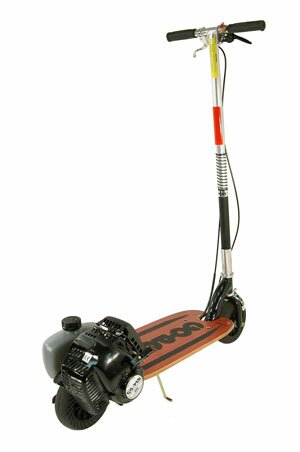 SPORT S25 GO PED

The Sport S25 model was designed to create a simple portable and fuel efficient form of personal transportation. It's versatilely appeals to commute and fun lovers of all ages. Faster, quieter and easier on the environment.

The Sport S25 gets over 200 miles per gallon and produces far less emissions per mile than any other petroleum based transportation device on the planet and gives you the tools to "express your freedom."

Engine: 25.4cc 1.2
Max Speed: 19-21
Transmission: Direct Drive
Weight: 25 Pounds
Est. Fuel Econ. (mpg) 200
Fuel Tank (liters): 1
Brakes: Caliper


Please call us toll free at 1-888-RACE ATV for more information or to order your Go Ped today.